A Midwest Summer experience: learning to fire a gun, baking a peach and blackberry pie and how food brings us all together.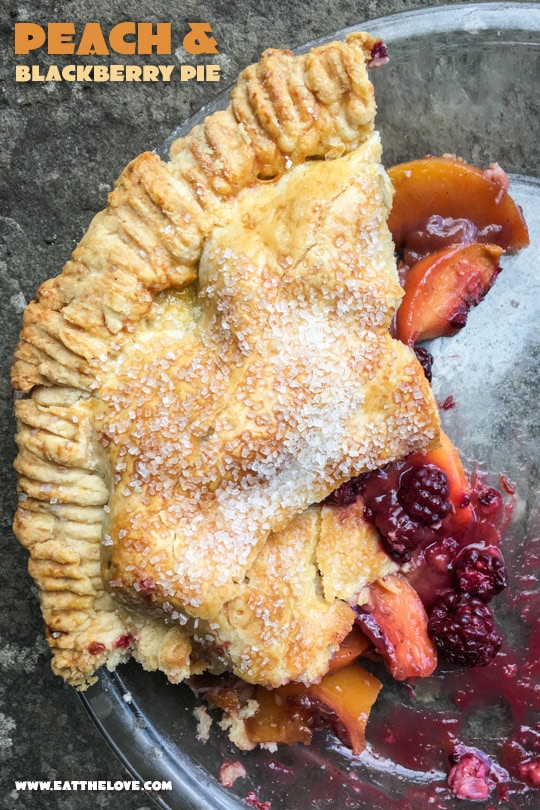 "If you at any point feel uncomfortable, you should yell out 'CEASE FIRE' and everyone will put their guns down." Said the man in the instruction video at the shooting range. We were watching an 8-minute safety video which was required before we could enter the shooting range and start learning how to fire. I turned to AJ and whispered "But I'm uncomfortable now and don't really expect NOT to be uncomfortable during this experience. Can I really just yell out 'Cease Fire' right now?" AJ just chuckled nervously under his breath. (If you just want the recipe for the Peach and Blackberry Pie, jump directly there.)
We were visiting Indiana over the summertime and spend a couple of nights with AJ's brother, a man who shares AJ's love of cycling. AJ's brother, a man built like a former football player (which he happens to be, having gone to college on a football scholarship) also happens to go cycling with a small pistol in the back of his cycling jersey because "sometimes we bike through dicey neighborhoods." It's not that I don't believe him, but I also wonder as who would be foolish enough to try and mug him.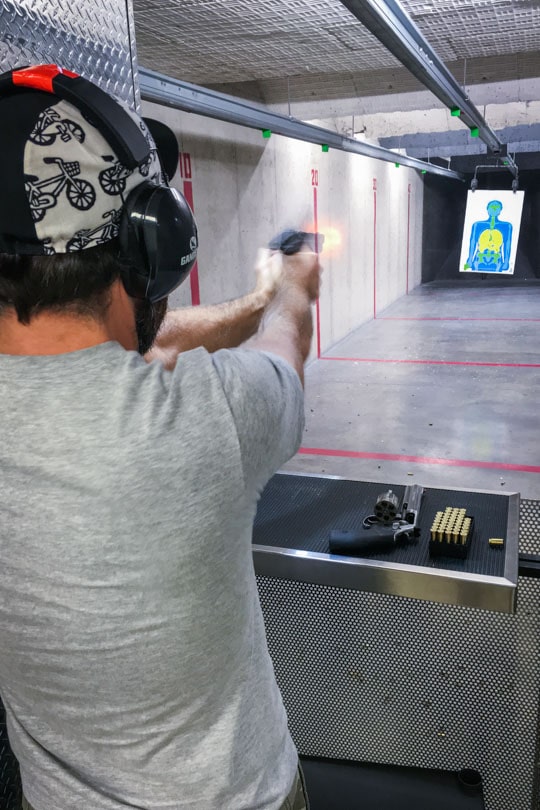 [click to continue…]
{ 1 comment }